On Monday, August 28, 2023, at Queen Sirikit National Convention Center (QSNCC) in Bangkok, Thailand,
Dr. Sumittra Charojrochkul, ENTEC Executive Director, alongside Dr. Lily Eurwilaichitr, Assistant Executive Director, and Dr. Nuwong Chollacoop, Director of the Low Carbon Energy Research Group, participated in the ERC Forum 2023 under the theme "Renewable and Sustainable Energy Transition" which is organized by the Energy Regulatory Commission (ERC). The event took place from August 28 to 30, 2023. The primary objective is to exchange ideas on the development of energy policies and regulations in Thailand and globally. It also aims to enhance collaboration efforts to guarantee energy security and promote sustainable energy development collectively.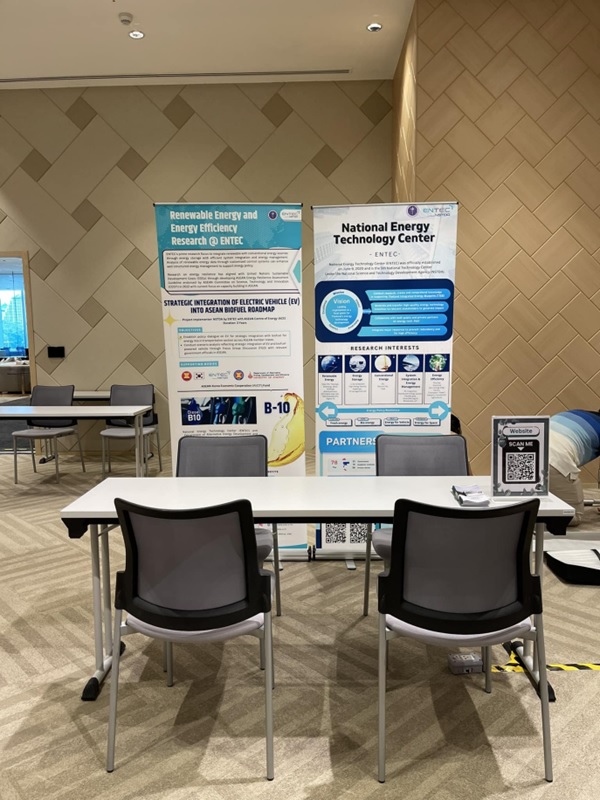 The seminar platform was graced by energy experts from various sectors, including government representatives and private sector professionals from Thailand and ASEAN countries. On this occasion, Dr. Sumittra Charojrochkul engaged in discussions in a session titled "Thailand and Energy Transition." Furthermore, the seminar also covered a diverse range of compelling topics, such as Global Outlook on Energy Markets by 2030 and Beyond, Energy policy and regulation trends towards clean energy adoption in countries such as Japan, the United States, Europe, as well as in Thailand and other Asian-Pacific nations. In addition, the event explored the transition towards clean energy from multiple perspectives, encompassing government views, private sector insights, and international collaboration for achieving sustainable energy transitions.